Scottsdale Registered Investment Adviser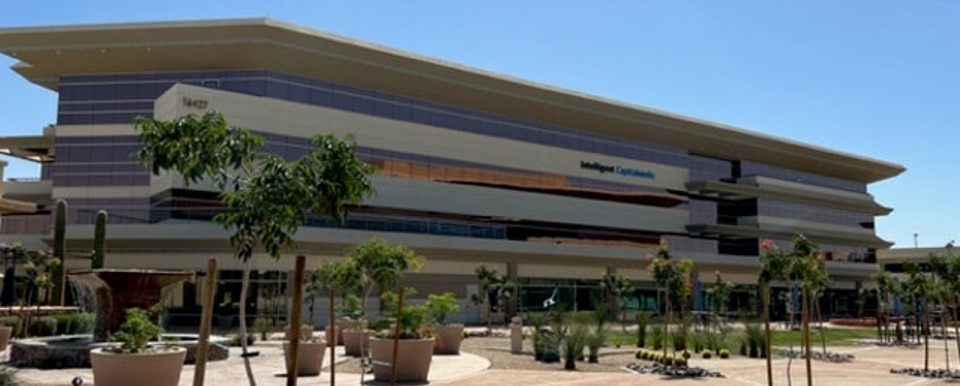 The Purpose of Scottsdale Registered Investment Adviser Disclosures
The Securities and Exchange Commission (SEC) has developed requirements for Scottsdale registered investment adviser disclosures to ensure that clients and prospective clients are treated fairly when working with a Scottsdale registered investment adviser. A registered investment adviser1 (RIA) is a fiduciary, meaning the advisor is held to a higher ethical standard of conduct than broker-dealers, who must only follow a suitability standard. The SEC's disclosure rules serve to reinforce the standards that RIAs must follow.

Scottsdale registered investment adviser disclosures are designed to help you decide if you will be comfortable working with a specific advisor and giving an advisor discretionary authority and responsibility with your money.
Scottsdale Registered Investment Adviser | Firm Ethics
Our keystone of client trust is integrity in our relationships. Integrity forms the basis for intellectual honesty and ethical behavior. All of our team members play a critical role in fostering integrity in our business. They fulfill this role by developing, promoting, and leading a culture of integrity in their roles and responsibilities. Intelligent Capitalworks supports their efforts by providing education, training and compliance resources.

We have adopted a Code of Ethics in order to specify the high standards of business conduct and the fiduciary duty all of our personnel owe to our clients, including compliance with all applicable securities laws. All personnel have an obligation to adhere not only to the specific provisions of our Code but to the general principles that guide it.

A copy of the most current Code of Ethics is available by written request to Intelligent Capitalworks, Attn: Jillian Carlson, Chief Compliance Officer.
Scottsdale Registered Investment Adviser | Regulatory Registration
Intelligent Capitalworks is the trade name of ICW Investment Advisors LLC ("ICW"). ICW is a SEC-registered investment adviser located in Scottsdale Arizona. SEC registration does not constitute an endorsement of the firm by the SEC, nor does it indicate that the adviser has attained a particular level of skill or ability. ICW may only transact business in those states in which it is registered or qualifies for an exemption or exclusion from registration requirements.

Copies of all ICW's current written regulatory disclosures discussing ICW's business operations, advisory services, fees, advisory personnel and privacy policy are available by accessing the links directly below under Regulatory Registration Documents and/or from ICW upon written request to Intelligent Capitalworks, Attn: Jillian Carlson, Chief Compliance Officer.
Scottsdale Registered Investment Adviser | Regulatory Registration Documents
The SEC has defined a process registered investment advisors must follow to report their disclosures using a Uniform Application for Investment Adviser Registration (Form ADV). Form ADV has three parts.

Part 1 of Form ADV includes basic information about the advisor's business, business practices, ownership of the business, how many employees it has and any professional affiliations in a check-the-box format.

Part 2 of Form ADV has two parts ‒ Part 2A and Part 2B. Part 2A (the Disclosure Brochure) requires advisors to convey the information contained in Part 1 to their clients in a brochure spelled out in plain English. Part2B of Form ADV (the Brochure Supplement) requires advisors to provide additional information about the qualifications and experience of the investment adviser's representatives (IARs).

Part 3 of Form ADV (Form CRS) is the Customer or Client Relationship Summary. The purpose of Form CRS is to reduce confusion for retail investors and assist them when deciding whether to:
establish a brokerage services or investment advisory relationship;
engage a particular firm or financial professional; or
terminate or switch a relationship or specific service.

Form CRS tells you about:
the types of services a firm offers;
the fees and costs you will have to pay for those services;
conflicts of interest a broker or adviser may have;
the required standard of conduct associated with the services a firm offers;
how your investment professional is compensated;
whether a firm and its financial professionals have reportable legal or disciplinary history; and
key questions (conversation starters) to ask your financial professional.

Registered investment advisers are required to deliver the Client Relationship Summary (Form CRS), the Firm's Brochure (Form ADV Part 2A) and the Brochure Supplement (Form ADV Part 2B) to you before or at the time you enter into an advisory agreement. You must receive a Brochure Supplement for each supervised person who will provide advisory services to you.

Firms are also required to deliver Form CRS to clients upon the occurrence of any of the following:
any time the firm opens a new account for you that is different from your existing account(s);
when the /advisor firm recommends that you roll over assets from a retirement account into a new or existing account or investment;
when the advisor/firm recommends or provides a new investment advisory service or investment that does not necessarily involve the opening of a new account and would not be held in an existing account.

Federal law also requires registered investment advisers to provide you with a Privacy Notice that tells you how they collect, share, and protect your personal information.

Click on the links below for copies of ICW's most current Regulatory Registration Documents.
Scottsdale Registered Investment Adviser | Financial Advisor Risk
Working with a financial advisor is not a guarantee of future financial success. Neither rankings and/or recognitions by unaffiliated rating services, publications, media, or other organizations, nor the achievement of any professional designation, certification, degree, or license, membership in any professional organization, or any amount of prior experience or success, should be construed by a client or prospective client as a guarantee that he/she will experience a certain level of results if ICW is engaged, or continues to be engaged, to provide investment advisory services.
Scottsdale Registered Investment Adviser | Rankings and Rating
Rankings published by magazines, and others, generally base their selections exclusively on information prepared and/or submitted by the recognized adviser. Rankings are generally limited to participating advisers (see participation criteria/methodology). Unless expressly indicated to the contrary, ICW did not pay a fee to be included on any such ranking. ICW paid investor.com to publish its company logo. ICW paid Advisory HQ for an expanded listing of its services after it was independently selected for ranking. No ranking or recognition should be construed as a current or past endorsement of ICW by any of its clients.
Scottsdale Registered Investment Adviser | Legal, Accounting, Actuarial and Tax Advice
Nothing in our work is appropriate as, nor intended as, a substitute for the necessary legal, accounting, actuarial or tax counsel or representation on such matters. ICW does not prepare legal documents, prepare tax returns, or sell insurance and annuity products. Clients should discuss any legal, accounting, insurance, actuarial or tax issues with their legal, accounting, insurance, actuarial and tax advisors.
Scottsdale Registered Investment Adviser | Investment Risk
Please remember that different types of investments involve varying degrees of risk, and there can be no assurance that the future performance of any specific investment or investment strategy (including those undertaken or recommended by the Company), will be profitable or equal any historical performance level(s).
Scottsdale Registered Investment Adviser | Past Performance
Past performance may not be indicative of future results. All investment strategies have the potential for profit or loss. Changes in investment strategies, contributions or withdrawals, and economic conditions, market conditions, investment start dates, investment end dates, investment holding periods, your risk tolerance and risk capacity and numerous other similar or dissimilar risk factors may materially alter the performance of your investment experience and results.
Scottsdale Registered Investment Adviser | Forward-Looking Statements
Certain statements on this website may contain "forward-looking statements," which involve risks and uncertainties. These risks and uncertainties could cause actual results or outcomes to differ materially from those expressed in the forward-looking statements. The beliefs, expectations and projections presented on this website are expressed in good faith and are believed to have a reasonable basis, but there can be no assurance that these beliefs, expectations, or projections will prove to be correct, be achieved or accomplished.
Scottsdale Registered Investment Adviser | Commentary
Certain portions of ICW's website (i.e., articles, commentaries, etc.) may contain a discussion of, and/or provide access to ICW recommendations as of a specific prior date. Due to various factors, including changing market conditions, such discussion may no longer be reflective of current recommendations. Moreover, no client or prospective client should assume that any such discussion serves as the receipt of, or a substitute for, personalized advice from ICW, or from any other investment professional.
Scottsdale Registered Investment Adviser | ICW Website Cookie Policy
Our Cookie Policy explains what cookies are, the types of cookies we use, how we use them and how to manage the cookie settings on our website.

Cookies are small text files that are used to store small pieces of information. They are stored on your device when a website is loaded on your browser. The cookies we use help our website function properly and make it more secure. Our cookies also help us understand how our website performs, analyze what works well for our users, identify where our website needs improvement and provide our users with a better user experience.

We use first-party and third-party cookies. We use first-party cookies to help our website function properly. We use third-party cookies on our website to better understand how our website is performing as our users interact with it and provide them with a better user experience. We also use third-party cookies to help keep our website secure. Our cookies do not collect any user personally identifiable information.

You can change your cookie preferences at any time by clicking the circular dark blue blue button with the check mark in the lower left-hand corner of your screen. This will let you access our cookie consent settings and change your preferences or withdraw your consent.

Additionally, different browsers provide different methods to block and delete cookies used by websites. You can change the settings of your browser to block/delete cookies. Listed below are the links to the support documents on how to manage and delete cookies from the major web browsers.

Chrome          Safari          Firefox          Internet Explorer

If you are using any other web browser, please visit your browser's official support documents.
Scottsdale Registered Investment Adviser | Terms of Use of the ICW Website
Please read these terms and conditions of use of the ICW website carefully. By accessing this website and all of its contents, you are indicating that you have read, acknowledge and agree to be bound by the Terms of Use below. Each user of the ICW website, as a condition preceding use of the ICW website, agrees to release and hold harmless ICW, its officers, directors, owners, employees and agents from any and all adverse consequences and liabilities resulting from any of use of the ICW website which is independent of receiving personalized individual advice as a client of ICW.

If you do not agree to these Terms of Use, do not access this website.

ICW reserves the right to change these Terms of Use without notice. Users of the ICW website are responsible for regularly reviewing these Terms of Use. By continuing to access and use the ICW website, users agree to all such changes.
Scottsdale Registered Investment Adviser | Website
This website is a publication of ICW intended for persons who reside in the U.S. It is limited to the dissemination of general information pertaining to its advisory services, together with access to additional investment-related information, publications and links. We believe the information we present is factual and up-to-date, but we do not guarantee its accuracy and you should not regard it as a complete and exhaustive analysis of the subjects we discuss. Our opinions reflect our judgment as of the date of publication and are subject to change.

Images and photographs are included for the sole purpose of visually enhancing the website. None of them are photographs of current or former clients. They should not be construed as an endorsement or testimonial from any of the persons in the photographs.

The information on this website does not involve the rendering of personalized investment advice. You should consult a professional advisor before using any of the information, pursuing any of the investment ideas or implementing any of the strategies presented. Any subsequent, direct communication by ICW with a prospective client shall be conducted by a representative that is either registered or qualifies for an exemption or exclusion from registration in the state where the prospective client resides.

The information on this website is not an offer to buy or sell, nor a solicitation of any offer to buy or sell any securities that may be mentioned on this website.
Scottsdale Registered Investment Adviser | General Website Disclaimer
You acknowledge that neither ICW, nor any of its officers, employees, agents, third party content providers or licensors warrant that the content of this website is error free or that the availability of this website will be uninterrupted; nor is any warranty offered or made as to the results that may be obtained from the use of this website or linked third party websites, or as to the timeliness, accuracy, reliability, completeness or content of any information or service provided through such websites. ICW does not endorse any products or services appearing on this website or linked websites.

Except as specifically provided in this Terms of Use Agreement or where the law requires a different standard, you agree that ICW is not responsible for any loss, property damage or bodily injury, whether caused by access to or use of this website or its contents. To the maximum extent permissible under applicable law, ICW will not be responsible to you or any third-party claim through you for any direct, indirect, special, consequential, economic or other damages arising in any way out of the use of this website or linked websites and their respective contents, including liability associated with any computer viruses which may infect your computer system.
Scottsdale Registered Investment Adviser | Third-Party Website Links
We may provide links on this website to other websites as a convenience. ICW does not make any representations or warranties as to the accuracy, timeliness, suitability, completeness, or relevance of any information prepared by any unaffiliated third party, whether linked to the ICW website or incorporated herein, and we disclaim any responsibility for information, services or products found on other websites linked to this website.

To the extent that any client or prospective client utilizes any economic calculator or similar interactive device contained within or linked to ICW's website, the client and/or prospective client acknowledges and understands that the information resulting from the use of any such calculator/device, is not, and should not be construed, in any manner whatsoever, as the receipt of, or a substitute for, personalized individual advice from ICW, or from any other investment professional.
Scottsdale Registered Investment Adviser | Cybersecurity Risks
While we use secure "https" connections to protect sensitive communications, encryption technology that encodes and decodes sensitive data to leverage our secure connections, user authentication procedures to provide an extra layer of protection once a secure connection is established, and hardware, software and security measures to provide a secure computing environment for our clients, we are susceptible to cybersecurity-related risks that include, among other risks: theft, unauthorized monitoring, release, misuse, loss, destruction or corruption of confidential and non-public personally-identifiable information; denial of service attacks; unauthorized access to relevant systems, compromises to networks or devices that we and our third-party service providers use to service client accounts; or operational disruption or failures in the physical infrastructure or operating systems that support us or our Service Providers.

While we make reasonable efforts to protect and safeguard client information, there can be no assurance that we, our third-party service providers, unaffiliated professionals, or clients will not suffer losses relating to cybersecurity attacks or other information security breaches in the future. ICW shall not be responsible nor held liable under any circumstances for any data leaks or breaches of a client, our third-party service providers, unaffiliated professionals, or any other third parties utilized by ICW.
Protecting Your Online Security
Scottsdale Registered Investment Adviser | Additional-Party Vendor Risks
ICW is susceptible to potential operational risks from loss of power, internet connectivity and systems and other services and/or products provided by third-party vendors. While ICW makes reasonable efforts to maintain system and supply-chain redundancies, there can be no assurance that ICW will not suffer operational losses attributable to its third-party vendors or fourth parties supporting/supplying its third-party vendors. The client agrees that ICW shall not be responsible nor held liable under any circumstances for any losses attributable to operational failures of, or attributable, to third-party vendors.
Scottsdale Registered Investment Adviser | Business Continuity Planning
ICW's Business Continuity Plan (BCP) is a continuous firm-wide program that identifies, addresses and implements preventative measures, active threat and risk management, recovery planning and operations for all business departments and systems, and plan testing and training for appropriate personnel. The primary objectives of our BCP in the event of a business interruption are to minimize the impact of the interruption, sustain an acceptable level of service for an extended period of time, and return to normal business activities as quickly as possible.

ICW's Business Continuity Planning is scenario-based for events that include natural disaster risks, technology risks and human risks. The firm's planning addresses business interruptions of varying scope and impact with fully-redundant office locations and infrastructure. The firm tests its BCP arrangements extensively on a frequent basis. While no BCP can insure uninterrupted service, we believe ICW is positioned to continue providing its services to clients during an interruption.
Scottsdale Registered Investment Adviser | Anti-Money Laundering
We have anti-money laundering policies and procedures to the extent required by applicable U.S. Federal or other laws and regulations designed to detect and prevent money laundering and activities that facilitate money laundering or the funding of terrorist or other criminal activities.
Intellectual Property Rights Disclosures
ICW is the copyright owner of the entire contents of the ICW website and owns and controls all of the pages and screens on the ICW website, except as otherwise expressly stated.

The names of other companies and third-party products or services mentioned herein may be the trademarks or servicemarks of their respective owners. You are prohibited from using any marks for any purpose including, but not limited to, use as metatags on other pages or sites on the World Wide Web without the written permission of ICW or such third party, which may own the marks.

You are authorized to view the information available on the ICW website for your informational purposes only. You may download copyrighted materials for your personal or internal business purposes only. You acknowledge that you do not acquire any ownership rights by downloading copyrighted material. You may not copy, display, distribute, transfer, link to, reproduce, license, frame, alter, create derivative works of or republish all or any portion of this website for any commercial or public purpose without ICW's prior written consent.

Unless otherwise specified, the ICW website is for your personal and non-commercial use only and you may print, copy and download any information or portion of this web site for your personal use only. You may not modify, copy, distribute, transmit, display, perform, reproduce, publish, license, frame, create derivative works from, transfer, or otherwise use in any other way for commercial or public purposes in whole or in part any information, software, products or services obtained from this website, except for the purposes expressly provided herein, without ICW's prior written approval. If you copy or download any information or software from this website, you agree that you will not remove or obscure any copyright or other notices or legends contained in any such information.
Behavior Gap Illustrations Disclosures
All Behavior Gap illustrations are copyright-protected property of Carl Richards and are reproduced as licensed materials pursuant to a Digital Content License Agreement between ICW Investment Advisors LLC and Behavior Gap LLC.

Single-copy printing of the Intelligent Capitalworks successful investing guide, You and Your Money Working SMART, What Successful Investors Understand, is permitted as an incidental download from the Intelligent Capitalworks website.

Volume printing of the guide or copying, electronically storing, reprinting or otherwise reproducing the copyright-protected illustrations of Carl Richards on this website is not permitted without separate written permission from both ICW Investment Advisors LLC and Carl Richards.
Scottsdale Registered Investment Advisor
Use our proprietary interview guide, Selecting a Wealth Management Professional, in your advisor search process as you conduct your personal due diligence and dig deeper with more targeted questions during your interview with us and other Scottsdale retirement planning advisors.
1 The term "adviser" refers to a registered investment adviser (RIA) defined by the Investment Adviser Act of 1940. The term "advisor" refers to an investment adviser representative (IAR) who provides investment advice and is employed by registered investment adviser (RIA).